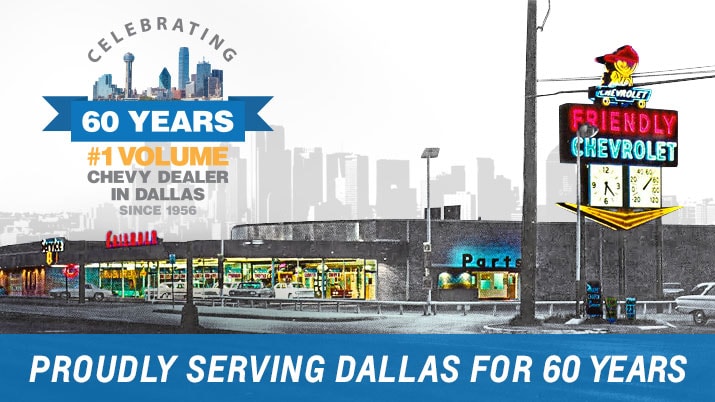 My father started Friendly Chevrolet in 1956, and each day since we have striven to live up to our name by treating people with honesty, integrity and respect. Complete customer satisfaction, our automobiles, great value and service is what continually brings generations of Texans back to the dealership.
As you explore our website you will find extremely competitive pricing, convenient online service appointment scheduling, learn about our Concierge+ rewards program, meet the staff, order parts from one of the largest departments in America, and much more. 
After you finish your Internet tour, I invite you to visit Friendly Chevrolet in person. Our location at the intersection of I-35 and Inwood Road, provides a relaxed atmosphere that makes car shopping comfortable and fun. In fact, our Chevy dealership design and operation has won numerous awards and has been imitated by car dealers from around the world. Come see for yourself.
On behalf of Friendly Chevrolet, let me say thank you for visiting our website. We look forward to meeting you and making your visit to Friendly Chevrolet a rewarding experience.
-Mark A. Eddins, Owner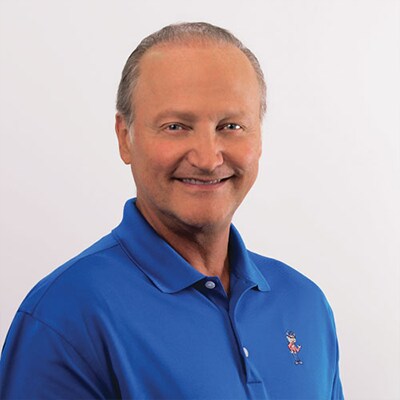 BEING FAMILY-OWNED MAKES THE DIFFERENCE
Friendly Chevrolet in Dallas, Texas is a family-owned new and used car dealership with a rich history and deep-rooted desire for outstanding customer service.  These are often lost in cold corporate-owned dealerships.
1950s - NEW BEGINNINGS IN DALLAS
It all began when Roy Eddins went to work for Chuck Hutton Dodge in Memphis, Tennessee.  Roy quickly worked his way from the parts department to a management position and in 1956 was offered the chance to manage a failing Dodge dealership in Dallas.
Roy eagerly accepted the challenge and the Eddins family moved in June 1956.  It took only two months for Roy to turn the dealership around with Eddins' high levels of customer service.
1960s - GROWTH WITH HUTTON & FRIENDLY COMPETITION
In 1960, Roy became part owner and relocated the dealership to the then "far north" part of Dallas at the corner of Lemmon and Inwood next to a brand new Chevrolet dealership, Friendly Chevrolet.
In 1965 Mark Eddins, Roy's 14 year old son, started working in the parts department just like his dad had. Over the next 5 years, Roy continued to find success at the Dodge dealership, now named Hutton-Eddins, and Mark continued to work during the summers in all of the departments.
1970s & 1980s - PROGRESSION WITH CHEVROLET
In September 1970, the now-troubled Friendly Chevrolet was purchased by Roy with the help of Mr. Hutton, and once again the dealership was turned around with better customer service offered by Eddins.
In 1973, Mark came to work for Friendly full-time and worked his way through all of the positions and departments in the dealership until he became General Manager in 1979.  Friendly Chevrolet began to thrive through the 70's and 80's under this new leadership.
1990s & 2000s - RELOCATE & EXPAND ON I-35 AND INWOOD ROAD
After a 5-year plan, begun in 1993, a new location for Friendly Chevrolet was selected directly off I-35 (Stemmons Freeway) and Inwood Road.  This new 14-acre facility helps to ensure that Friendly Chevrolet is and will continue to be one of the largest and most dynamic Chevrolet dealerships in the United States.
2010's to Present - A NEW LOOK TO USHER IN 6 DECADES IN DALLAS
This decade has brought about many new changes. Friendly Chevrolet was completely renovated in 2013. In order to enhance the overall customer experience, all new state-of-the-art technology was installed in the dealership, updating waiting areas, service bays, and the Corvette Café. Friendly also took its traditions of outstanding customer service and competitive pricing and introduced exceptional value in the form of the Concierge Plus Program. 2016 marks Friendly's 60th anniversary. Come join the celebration and keep your eyes peeled for anniversary savings and special events all year long. 
We are deeply honored to have served Dallas for these last 60 years, and will strive every day to make your experience a Friendly one. Bring your family in to meet our family, and see for yourself why Friendly Chevrolet is, and has been, the #1 Volume Chevy Dealer in Dallas.