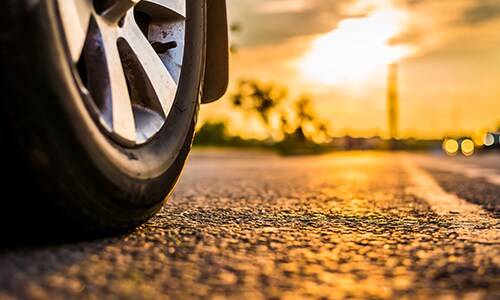 The extreme heat of the Summer months can be brutal on your vehicle, and right now we're far off from cooler weather. But there are steps you can take to keep your car running smoother. Here are a few simple but effective methods that will keep your driving experience cool and comfortable.
If you park outside, get a sun shade screen for your window. This will lessen fading to your vehicle's interior upholstery and lower the cabin temperature. You may want to think about getting a shade for the car's back window as well. You can also get a shade that covers your child's car seat. The metal bits of a car seat can really absorb heat from sunshine, and in some cases cause burns.
You may want to consider getting tinted windows. For legal reasons, 70% of light must be able to pass through your windows. We can help you do this.
Get your air conditioner inspected and make sure it's optimized and running smoothly. There's nothing worse than getting stuck in traffic in the heat of summer with the windows rolled down because the air conditioner doesn't work. You also save gas mileage by driving with your windows closed. Schedule an inspection today.
Get your engine inspected. Our technicians can check for leaks in your radiator and hoses. If you need coolant, they'll let you know. Our technicians will keep an idea on all fluids.