Normal
0
false
false
false
EN-US
X-NONE
X-NONE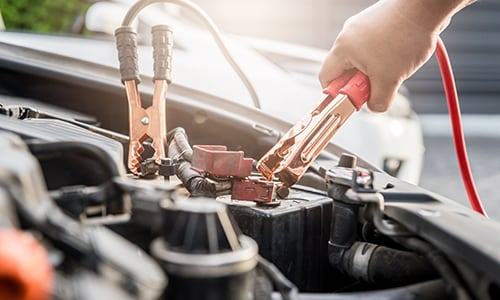 Here are few things to keep handy in your vehicle!

Jumper Cables
Sometimes we leave our car headlights on, or perhaps your vehicle's battery is starting to die. Jumper cables can get you on the road. Your jumper cables should have step-by-step protocols to follow.
Paper Towels
There are multiple uses for paper towels. For example, quick clean-up of spilled food and drink as well as engine oil.
First Aid Kit
Have a well-stocked First Aid Kit. You can find these already pre-assembled at any drugstore or the health and beauty department of large retailers.
Emergency Flares
In the event of roadside trouble, this offers an extra layer of visibility and safety in all weather conditions.
Flashlight
Shed some light on a problem. A heavy-duty, waterproof flashlight is an excellent accessory to keep in your vehicle. A flashlight is stronger than your phone's light, and it won't drain your phone or your car's battery down.
Mini Air Compressor
You have to be in a meeting in thirty minutes, and you discover you have a flat tire. A temporary but expedient solution is use a mini-air compressor and inflate your tire. You'll want to permanently fix a slow leak or a nail in your tire.
Tire Jack and Spare Tire
It's certainly easier to have a trained technician do this, but having a tire jack and a spare tire will give you peace of mind knowing you can keep going in an emergency.
Ice Scraper
During Winter months, temperatures and conditions and can vary wildly, and before you know it, a layer of ice is on your windshield. An ice scraper is small, inexpensive, and easily stored.
Trash Bags
They're not just for collecting trash. Trash bags can also be used to keep your car clean by holding such things as muddy boots, or wet clothing. They provide protection for your car's interior.
Blanket
A useful item to have year-round. A blanket can be taken to picnics or outdoor festivals and could be a life saver in colder weather.